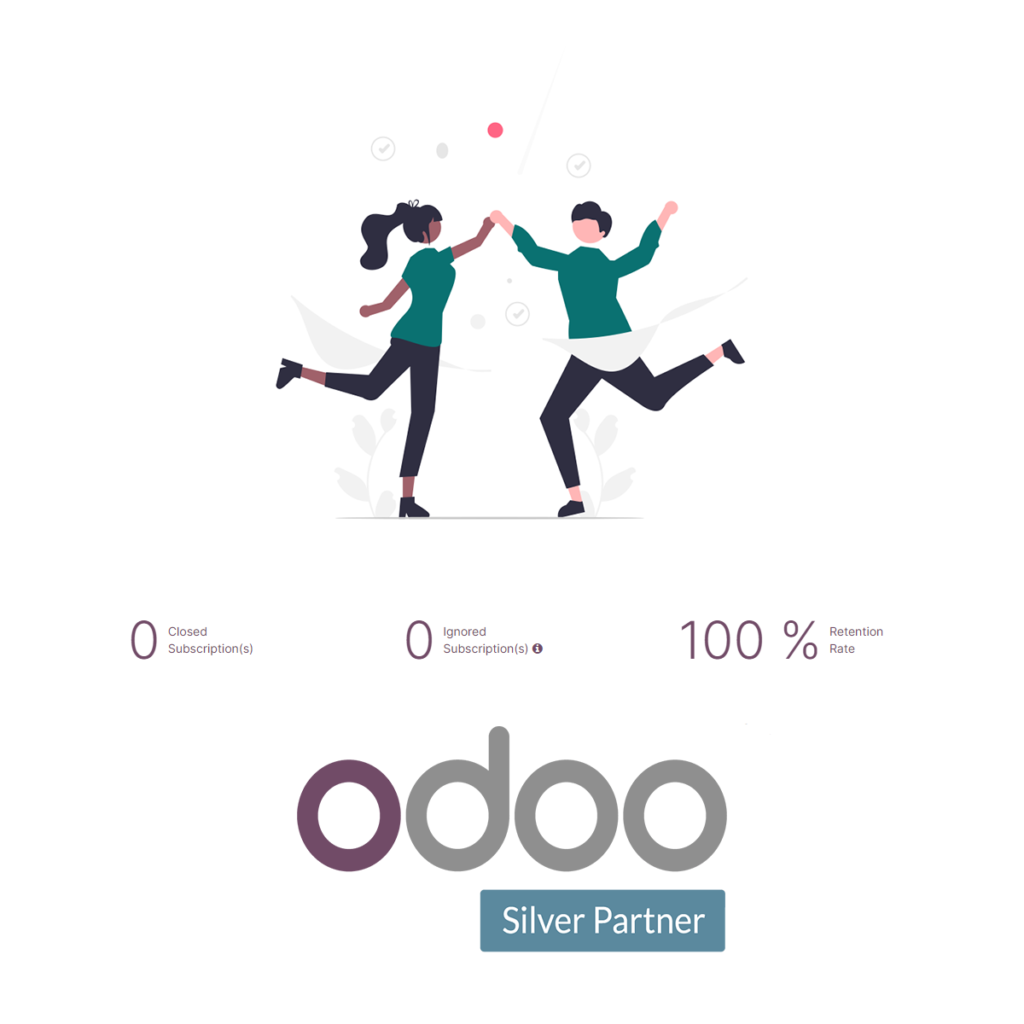 We are proud to announce that ERPWare has achieved Odoo Silver Partner status. Our achievement speaks to our commitment to being our clients' trusted partner in enterprise resource planning (ERP). Our services, expertise, and resources ensure that our customers can focus on their core businesses.
One hundred percent customer loyalty is a particular source of pride for us. "A 100% customer loyalty rate speaks to the trust without which this milestone would not have been achieved," rejoices Simon Gottberg, CEO of ERPWare. "To earn the trust of our customers and partners and to continue on the path of success side by side with our customers, we strive to do our best every day," Gottberg sums up ERPWare's success recipe.
In addition to trust, a key to achieving our high partner status has been understanding our customers' business and needs, and the ability to deliver industry- and company-specific solutions, realizing the potential benefits of information systems in our customers' daily operations.
Our experts are dedicated to streamlining our customers' business processes and opening up new growth opportunities through digitalization. By choosing ERPWare, you get a business applications provider who is on the same team as the customer.
Let's find out together if ERPWare might also be the optimal partner for you in fully utilizing business applications.